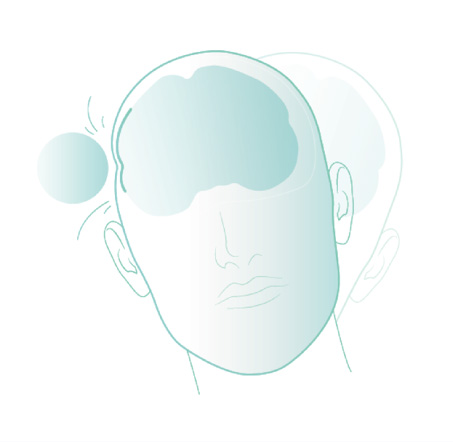 Need for a simpler method for ICP measurement
Several neurological conditions are associated with raised intracranial pressure. Traumatic Brain Injury alone affects nearly 70 million people each year worldwide. Today ICP is measured invasively by inserting a pressure sensor through a cranial burr hole. The invasive procedure is performed by highly specialized personnel and carries along a high cost and risk of infection and bleeding. Early diagnostics and treatment is important. Nisonic has developed the technology to enable non-invasive detection of increased intracranial pressure.
Our Story
Dr. Llewellyn Padayachy introducing Nisonic's non-invasive method to detect increased intracranial pressure using ultrasound
Ultrasound imaging for non-invasive detection of ICP
Nisonic has developed a novel method for measuring the static and dynamic properties of the optic nerve sheath to detect the patient's intracranial pressure. The method has been developed by engineers at SINTEF, Trondheim, Norway and neurosurgeons at Red Cross War Memorial Children's Hospital, University of Cape Town in South Africa. The ultrasound system consists of a dedicated probe for transorbital ultrasound imaging together with advanced machine learning algorithms for automatic measurements and guiding.
Fast and simple
A few minutes per eye
No equipment calibration
Easy to use
Guided probe positioning
Automatic measurement
Better patient care
Enables earlier treatment
Reduced invasive interventions
The Company
Nisonic AS is a medical device company developing products for non-invasive detection of intracranial pressure (ICP) using ultrasound imaging and machine learning. The company was established in 2017 in Trondheim, Norway, and is a spin-out from SINTEF Medical Technology. Ultrasound experts and neurosurgeons have been working together since 2013 combining world leading ultrasound technology with clinical expertise to develop the new method for detecting intracranial pressure.
Our timeline
2013-2015
Research & concept
Concept developed by neurosurgeons and researchers in Norway and South Africa
2016-2018
Product design/Proof of concept
Clinical studies / 2 publications
Pulsatile Dynamics of the Optic Nerve Sheath and Intracranial Pressure: An Exploratory In Vivo Investigation
Noninvasive Transorbital Assessment of the Optic Nerve Sheath in Children: Relationship Between Optic Nerve Sheath Diameter, Deformability Index, and Intracranial Pressure
---
Patent application filed
Dedicated transducer design
Software prototype
Industrial partnerships
2019-forward
Development/Clinical trials
Clinical studies
Technology and product improvements
1st CE marked system in 2020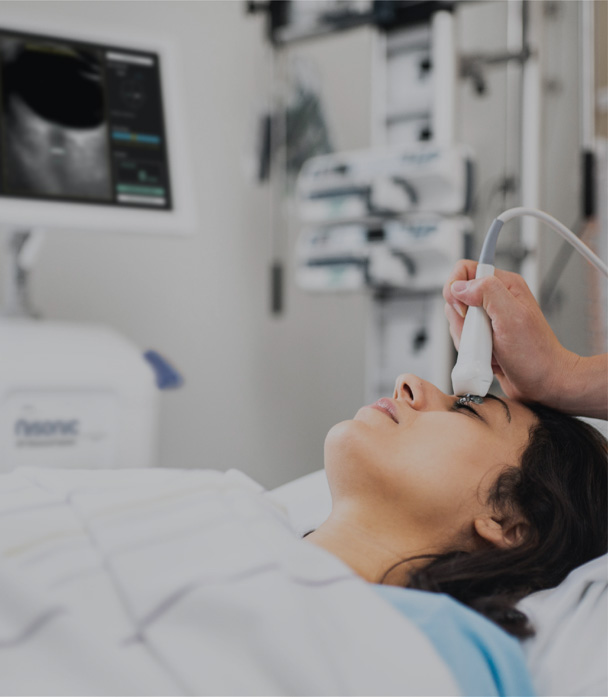 Our product
Optimized transducer for transorbital ultrasound imaging
Automatic measurements based on advanced machine-learning algorithms
Guidance for accurate probe positioning
---
The Nisonic system is available in a limited number for hospitals doing research on ICP. We continue developing the system, and partners will be invited to our R&D program.
Contact us
Not for sale in the US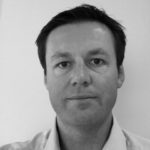 Peter Balmforth
CEO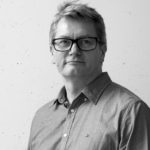 Tormod Selbekk
CTO & co-inventor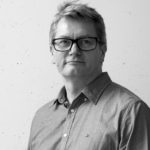 Tormod Selbekk has since 2001 been working with research and development of medical technology within ultrasound imaging, with a main focus on ultrasound in neurosurgery and neurology. He worked for 18 years at the research institute SINTEF, the last 5 years as Research Manager for the Medical Technology group. Tormod has experience within technology developments, clinical studies involving medical technology and commercialization of medical devices. He has since the initiation been a core member of the South-African / Norwegian team developing the method for non-invasive ICP measurements that is commercialized by Nisonic. Tormod has a MSc in electronics (acoustics) and holds a PhD in Medical Technology from the Norwegian University of Science and Technology (NTNU) in Trondheim.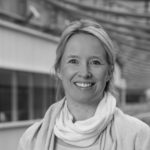 Heidi Ramstad
Chief Medical Officer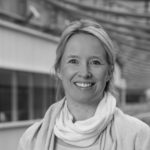 Heidi is a medical doctor with several years of clinical experience, mainly from Oslo University Hospital (OUS). She has broad experience, primarily working at the neonatal intensive care unit with particular interest in circulation, pediatric cardiology and research. The last decade before joining Nisonic, Heidi held different leadership positions in big pharma at Nordic and national level as Medical Director – accountable for medical affairs, pharmacovigilance, medical information and clinical studies.
Heidi has her medical degree from Norwegian University of Science and Technology (NTNU) and is a specialist in pediatrics.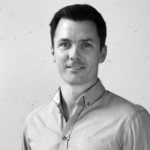 Dag Marius Brurok
Clinical Product Specialist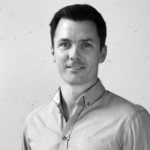 Dag has worked as a nurse at St. Olav's hospital in Trondheim for 9 years and of which the last 5 years at the neuro-intensive care unit, before joining Nisonic in 2019. He has expertise in measuring and treating high intracranial pressure in critically ill patients. In addition, he has experience in measuring vascular spasms using doppler ultrasound in patients with subarachnoid bleeding. Dag holds a bachelor degree in Nursing (BSN) from Høgskolen i Nord-Trøndelag in Norway.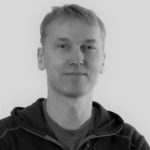 Vidar Lundberg
Senior Software Developer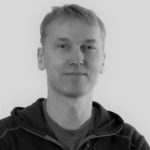 Vidar has more than 20 years experience in software development, mainly within medical ultrasound technology. Vidar was responsible for developing image acquisition and analysis software for Stress Echocardiography in GE Vingmed Ultrasound, including patented new methodologies. His experience also includes software development within 3D graphics in Ceetron AS and developing software for programming and debugging microcontrollers in Atmel / Microchip Technology. Vidar has a MSc degree in Computer Science from Norwegian University of Science and Technology (NTNU) in Norway.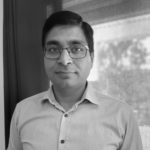 Krishna Kumar
Senior Software Developer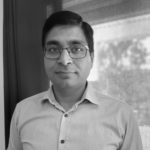 Krishna has 10 years of industrial experience in software development from oil and gas industry. He was responsible for developing image processing algorithms, inversion algorithms for electromagnetic data and processing of 4D gravity data. He started with EMGS ASA to develop modelling and inversion software for Controlled Source electromagnetic data and with Octio AS to work on image processing and 4D gravity data processing. He has a master degree in Physics and PhD in Geophysics from Indian Institute of Technology Roorkee (IITR) in India.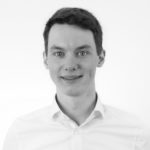 Arved Anhalt
Business Developer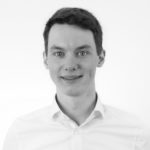 Arved Anhalt has 3 years of experience in management and technology consulting for various companies and industries. He has previously conducted market studies in the healthcare sector, worked on business cases, and was involved in developing a new mobility service together with an automotive OEM. Arved is currently writing his Diploma thesis in Industrial Engineering at the Technical University of Dresden (Germany) with a focus on Biomedical Engineering, Accounting & Finance, and Health Economics.
Our team
We are an interdisciplinary and experienced team in the intersection of technology and healthcare.
With leading competence within ultrasound technology we are collaborating closely with international neurosurgeons, clinicians and research institutes to enable better diagnostics and treatment.
Would you like to join our team?
Please send your CV and motivation to contact@nisonic.com
Our board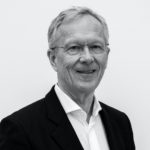 Lars Lund-Roland
Chairman of the Board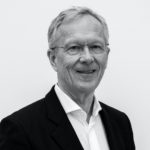 Lars Lund-Roland has a broad leadership, marketing and business background and works today as a business and management consultant. He currently works as Norwegian business lead for Scandinavian Development Services AB, a Nordic multi-disciplinary strategic drug and medical device development company. Lars has been Managing Director of MSD Norway (Merck & Co Inc. subsidiary) for 10 years and has more than twenty-five years' experience from various executive positions within marketing and sales at Merck as well as CEO of Bringwell AB(pub), a Nordic life science company listed in Stockholm. He also serves as Chairman of the Board at The Norwegian Life Science Cluster, SonoClear AS and Palion Medical AS and as board member at Vaccibody AS and HoloCare AS. He holds a BSc degree in nursing, a graduate diploma in business and administration from the BI Norwegian Business School and Senior Executive Certificates from Colombia University and Harvard Business School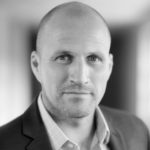 Inge Gangås
Board Member
Investment Director
SINTEF TTO & Venture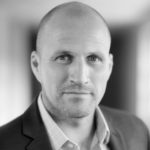 Inge has more than 16 years of experience from all aspects of leading, building and investing in companies with innovative and disruptive technologies. Inge currently works as Investment Director for Sintef TTO and as Board member at Ocean Space Acoustics, Nisonic, Sensibel, Tellu, BrainImage. Earlier he was COO at Petrosreamz , CEO at MemfoACT, Board member at Robotic Drilling Systems, Exprosoft, Investinor, Pinovo, and Manager for Nanotechnology at NTNU. MSc in Materials Science from NTNU and Executive Certificate in Strategy & Innovation from MIT Sloan School of Management.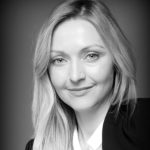 Ingrid Teigland Akay
Board Member
Managing Partner
Hadean Ventures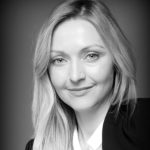 Ingrid is a medical doctor and investment professional with background in healthcare, consumer goods and technology. She is founder and managing partner of Hadean Ventures, a European life science fund manager. Prior to starting Hadean Ventures, Ingrid served as a senior investment professional at London-based Inventages. As a medical doctor, Ingrid worked within general medicine and surgery, with exposure to both the public and private sector. Ingrid holds a medical degree from Medizinische Hochschule Hannover, Germany, and an MBA with Finance Concentration from London Business School.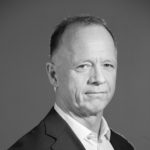 Øyvind Enger
Board member
Partner, PhD
Sarsia Seed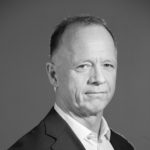 Øivind holds a PhD in microbiology and has more than 13 years of research experience in molecular microbiology, microbial ecology and fish disease, and 7 years in commercializing research-based projects in biology, aqua culture, medicine and biotechnology. He has several years of managerial and board experience from position with Sarsia Innovation AS and Sarsia Seed Management AS.
Reinhard Krickl
Board Member
In over 20 years in the Medical Device Industry, Reinhard has gained extensive experience in developing Med-Tech innovation into successful businesses – 14 years in the big corporate world in various international leadership positions within Medtronic, and since 2014 as CEO of Phagenesis Ltd., a medical device start-up. He turned around Phagenesis in 2014 and 2015 and closed a staged acquisition of Phagenesis by Nestlé Health Science in 2016.
In the role of non-executive director in Boards of Med-Tech start-ups he aims to leverage his experience to help young businesses to develop.
Alongside his industry experience Reinhard holds an Executive MBA from IMD Lausanne, an M.Sc. (Dipl.-Ing.) in Electrical Engineering from Vienna University of Technology, and the Certificate in Corporate Governance IDP-C from INSEAD Fontainebleau.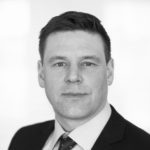 Erik Swensen
Board Member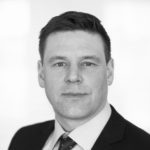 Erik Swensen joined Medistim as VP Research & Development in 2002. Previous experience includes Development Engineer at ABB, Norway (1996-2002), where he participated in the development of advanced process control systems. From 1999 his focus was on developing ABB's new control system for safety critical applications. Mr. Swensen holds a M.Sc. degree in Engineering Cybernetics from the Norwegian Institute of Technology (NTNU) in Trondheim.
Our advisory board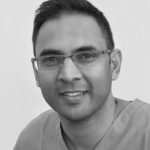 Llewellyn Padayachy
Professor and Head Department of Neurosurgery
University of Pretoria
Steve Biko Academic Hospital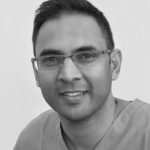 Llewellyn (Chairman of SAB) is a neurosurgeon, currently serving as professor and head at the University of Pretoria, Steve Biko Academic Hospital, Pretoria, South Africa. He is primarily a pediatric neurosurgeon with special interests in non-invasive diagnostic and minimally invasive surgical techniques and serves on the executive committees various international and local neurosurgical organisations. He has over a decade developed novel non-invasive diagnostic methods using ultrasound-based parameters for detection of ICP.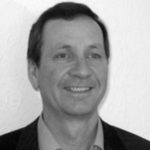 Eirik Helseth
Professor and Senior Neurosurgeon
University of Oslo, Oslo University Hospital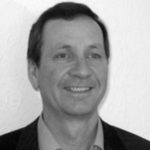 MD, University of Bergen in 1985. PhD, University of Trondheim 1988. Postdoc at Dana Farber Cancer Institute, Harvard University in Boston 1988/1989. Board certified Neurosurgeon in 1996. Appointed professor in Neurosurgery, University of Oslo in 2004. Professor Helseth is an experienced neurosurgeon and researcher with special interest in brain tumors and neurotrauma.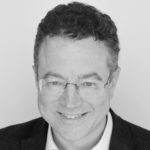 Stephan A. Mayer
MD, FCCM
Chair of Neurology for the Henry Ford Health System
Professor of Neurology Wayne State University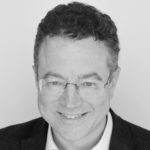 Stephan A. Mayer became Chair of Neurology for the Henry Ford Health System in Detroit, Michigan in 2017. Prior to that Dr. Mayer was Director of Neurocritical Care for the Mount Sinai Health System in New York, and before that, Director of the Neuro-ICU and Professor of Neurology and Neurological Surgery at Columbia University. His research interest includes Subarachnoid haemorrhage, Intracerebral haemorrhage and Brain multi-modality monitoring.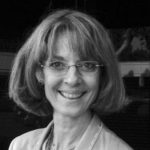 Denise Barbut
Co-founder, President and CMO, Enterin Inc
Professor of Neurology & Former Chief of Neurovascular Division at Weill-Cornell Medical College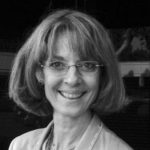 Professor in Neurology & Former Chief of Neurovascular Division at Weill-Cornell Medical College. Founder, Chair, and CEO of several med-tech and biotech companies. Denise received her Medical Degree from University College Hospital, UK and completed her neurologic training at Weill-Cornell Medical Center and Memorial Sloan-Kettering Cancer Center. Subsequently she became an Attending Physician at New York Hospital and Professor of Neurology at Cornell University. Denise is sole or lead author on close to 200 issued or pending patents, and has been involved in founding, funding and running bio- and med-tech companies for 20 years.